UltimatePower 65W GaN USB-C PD Wall Charger is Small Yet Powerful!
This little 65W wall charger has been keeping up with my cell phone, a Jordi Light, and a Sway Hydro Go Bluetooth speaker, for the last month, nonstop. It's definitely been holding its own as far as my testing it is concerned.
My problem with chargers in the past has been just being able to hold on to them! Maybe one day an electrical engineer will design a plug that has interlock capability along with a 3-digit Smart phone code to release our coveted chargers. I'm not asking for much am I? :0)
Details:
Powered by Gallium Nitride (GaN) Technology
2X Smaller than Traditional Silicon-Based Chargers
Quick Charging Ports with High Power Efficiency
Industry-Leading Over-Current, Over-Voltage, Over-Temperature and Short-Circuit Protection
Intelligent Power Allocation Based on what Devices are Connected
Copper Heat-Sink and EMI Shielding
Built-in Foldable US Wall Plugs
Includes one DuraGuard USB-C Charge and Sync 2 Meter Cable and one EU International Converter for Travel
There's no sense dragging this one out. The Ultimate Power 65W USB-C charging station with GaN technology is worth the purchase. You get a durable 6ft USB-C cable (It's thick) which is worth mention being that many companies skim on the cable. Right now, the Charger is $20.00 off of the price I'm listing due to it being Memorial Day Weekend. If you need a charger, today's the day!
https://ezq.com/ultimatepower-65w-gan-usb-c-pd-wall-charger.html
Price: 59.99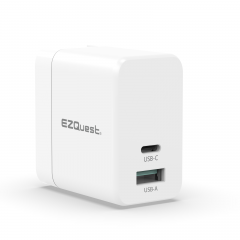 JordiLight, The Ultimate Utility Flashlight