The MeatStick Chef X is a life saver for those of us who enjoy both oven roasted meats and backyard barbeques! The Thermometer is so durable you can even use it in a deep fryer. This is awesome news because one of my favorite meals is to rub a little Tony's into a pork tenderloin and deep fry it. No more pulling it out to test it.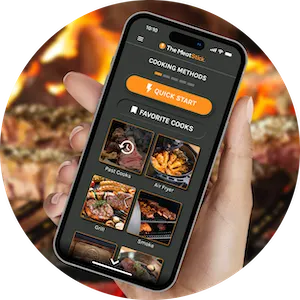 Download the app, set your temperature and it'll let you know when the meat is perfectly done to your liking! The app is pretty cool in that it can handle multiple MeatSticks at one time so they can work in conjunction on bigger cuts of meats like Briskets and Brontosaurus Ribs. The Cavemen wish they had this tech and you're basically a caveman if you don't! ;0)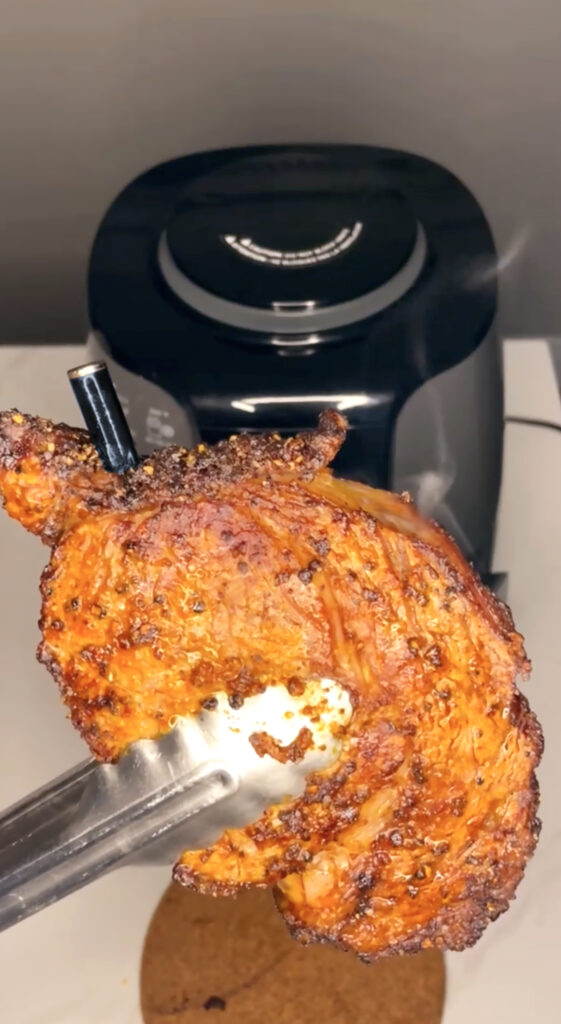 It has a 650ft range so go enjoy your company, work in the garage or whoop the kids in a game of hoops. Whatever you decide to do, The MeatStick Chef X has your back! With True Temperature Quad Sensor technology, overcooking your meats is a thing of the past.
Price: $124.99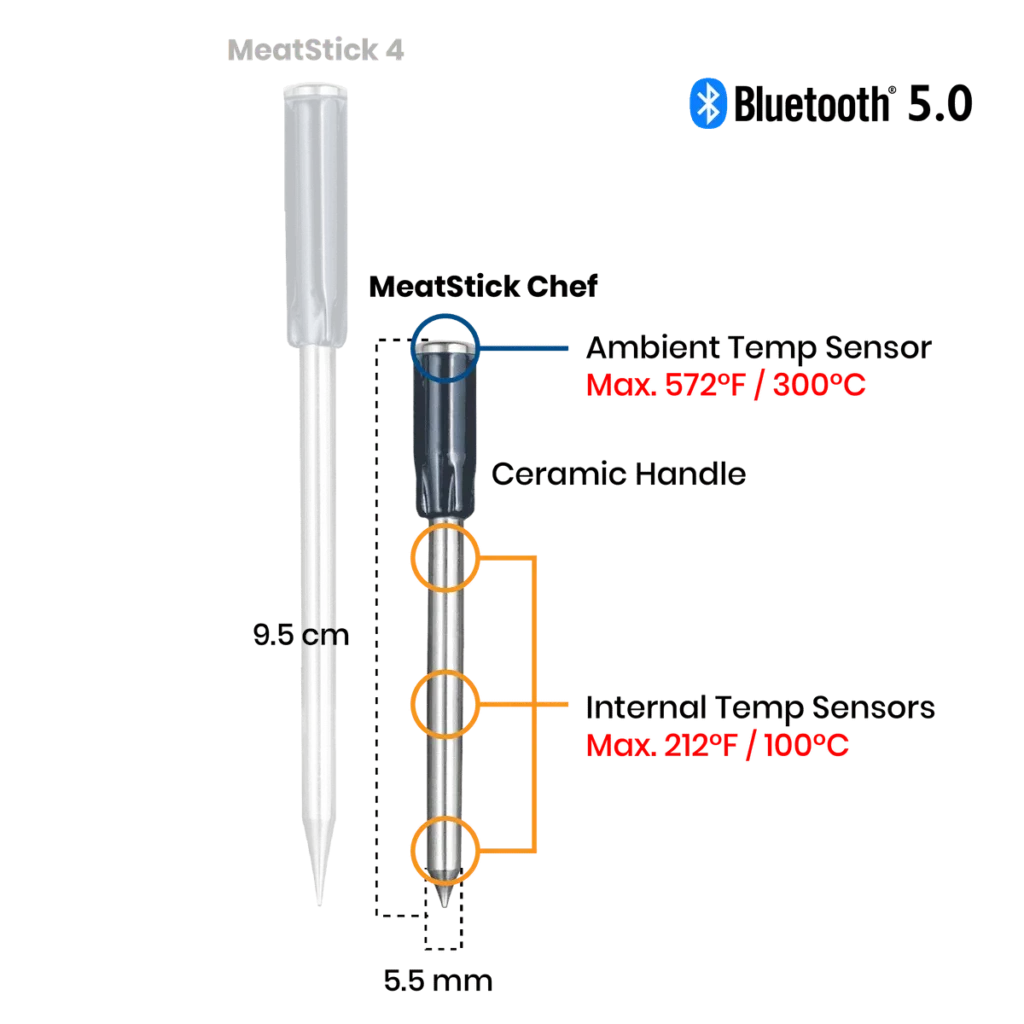 It's a great product and one of the most useful cooking accessories you'll ever purchase. Let these words sink in, "Perfect every time". A must have! Peace_SGB