There's nothing easier than "Grab & Go" storage for work or play!
If you find yourself scrambling to load your shooting essentials every time you hit the range or head to the hunting lodge the Spy Bucket Cover might be the answer to a quick exit strategy. Watch the videos so you can see the details of the Spy Bucket Cover.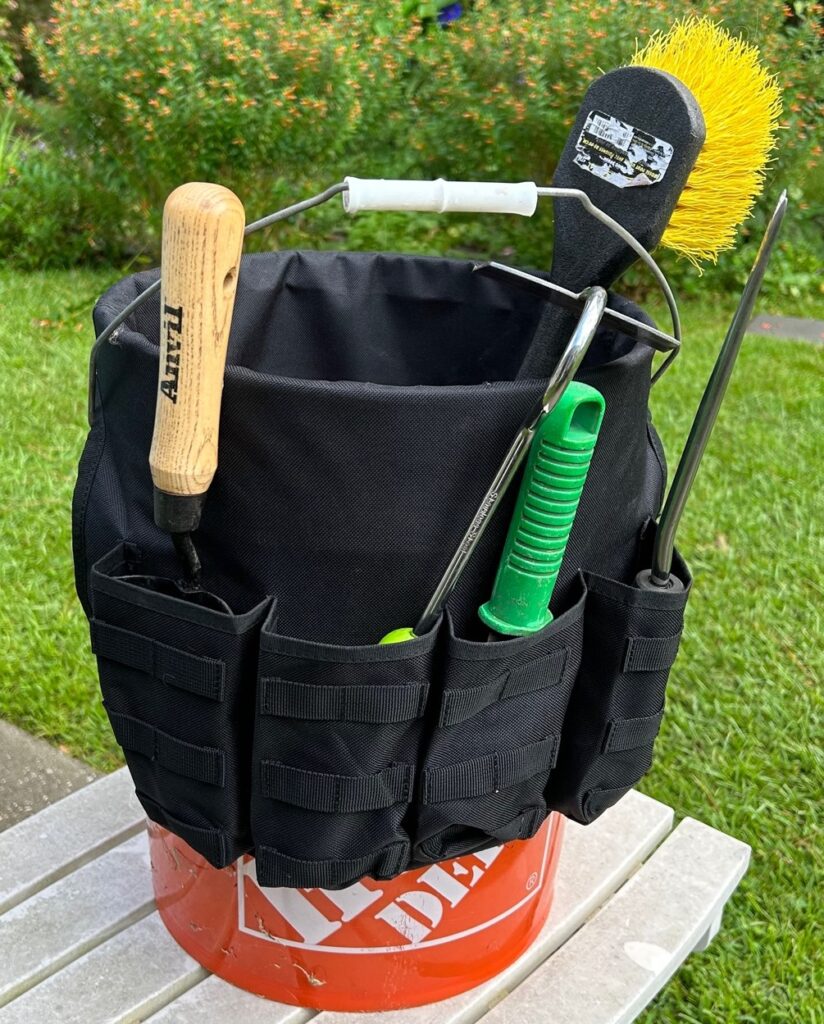 Price: $59.00
The Spy Bucket Cover is a safe versatile way of carrying everything you'll need for safety and the load out of numerous weapons. Its durable construction and user-friendly design will become like an old pair of jeans over time, something you depend on…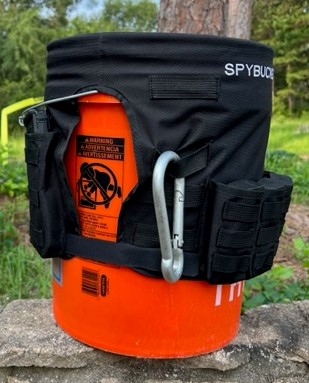 It's a lot easier to get out of the driveway with a "Honey I'm headed to the Cabin" when you can load quickly and beat feet. Before she can get a "What did you say?" out of her precious lips, you're gone. :0) So she'll call, but at least you're at a safe distance! ;0) It's a great organizer!