Being that I don't speak Frequenz Deutsch and probably can't write it too well either, this review will be based on "live-action" over these past 3 weeks that encompasses the areas from the stove to the fridge! :0)
The Product: The Swiss-designed stainless steel set is comprised of 1.5, 3.0, and 5-liter pans with vacuum-style lids to match. The lids have a press-and-seal air-tight design with a removable handle for precise cleaning.
The Benefit of Vaccum lids: Being that the pans are stainless, this design allows you to take your food straight from the stove to the refrigerator while locking in the flavor with the Vaccum lids! I feel the urge to repeat that because my roomies use this technique with every pan in the house so that they don't have to clean it. Then they walk around with a stomach ache 3 days later.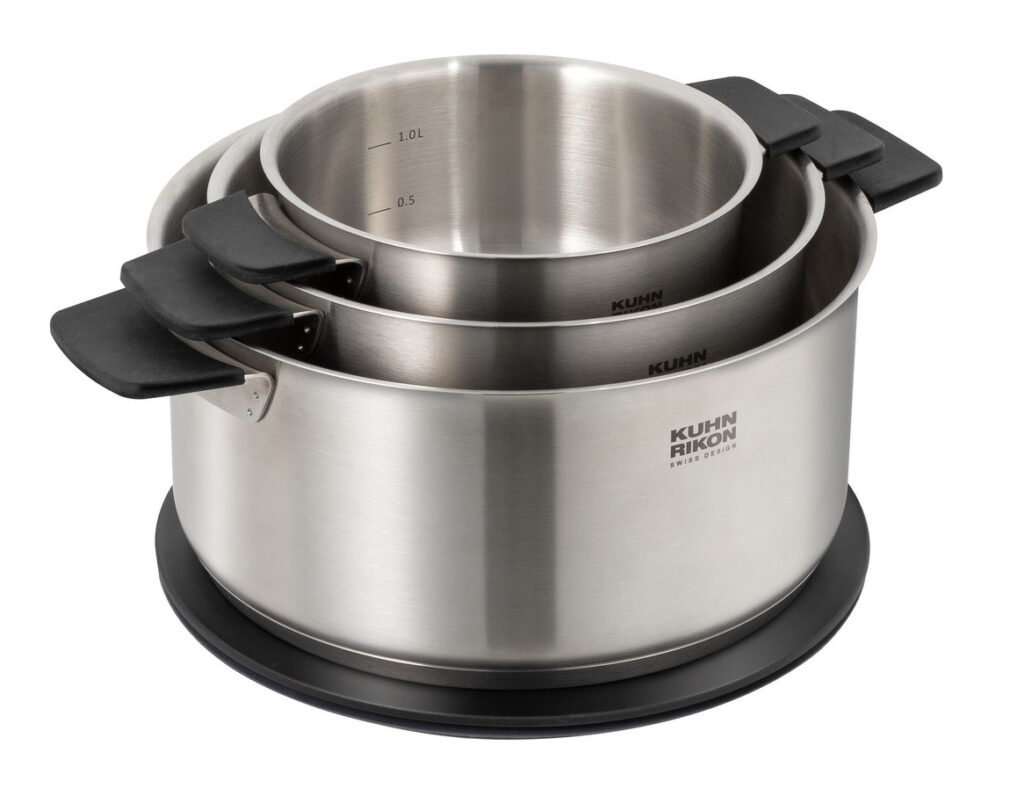 Price: $199.95
Why Stainless Steel: It is an inert and non-porous material. So, salt or acidic ingredients in the food will not affect it nor can it be stained by any edible ingredient. For these reasons, stainless steel pans are safer than other metal pans for cold food storage.
I've spent days trying to locate the built-in "watch" to no avail. It's a mystery to me and I don't dare open the instruction manual as the contents are in all likelihood, alien to me. :0) Kuhn Rikon delivered a great product with this set! Peace_SGB
"Blasts from the Past" – review