Take it with you to optimize production on the go.
The Side Trak Swivel Portable Monitor is such a simple piece of equipment to set up! I use it mainly to track incoming emails and play music videos while I'm working. The portability of the LCD monitor makes the Side Trak an "everyday, anywhere" type of product.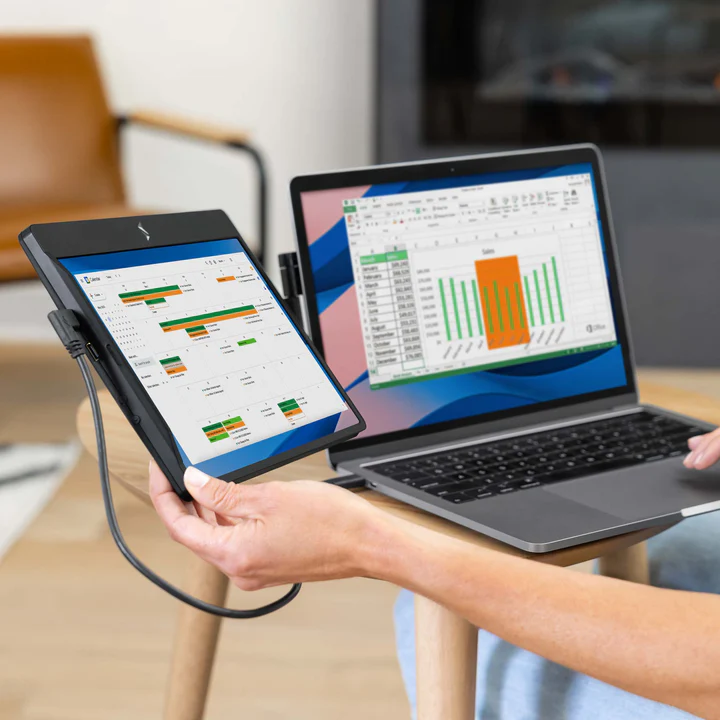 The Side Trak Portable Swivel Monitor is ambidextrous so you can use it on either side of your main monitor. It has a built-in kickstand that doubles as a magnetic housing for mounting it on your monitor. Once you set the magnetic plate on your monitor let it set up for a few minutes while applying light pressure. If you're patient, this mounting system will last for a long time. Being that the connection to the monitor is magnetic, it simplifies set up and packing it up. The screen is a modest 12.5″ that's 7.4 "in height. The LCD display is vibrant and provides brilliant detail.
Price: $319.99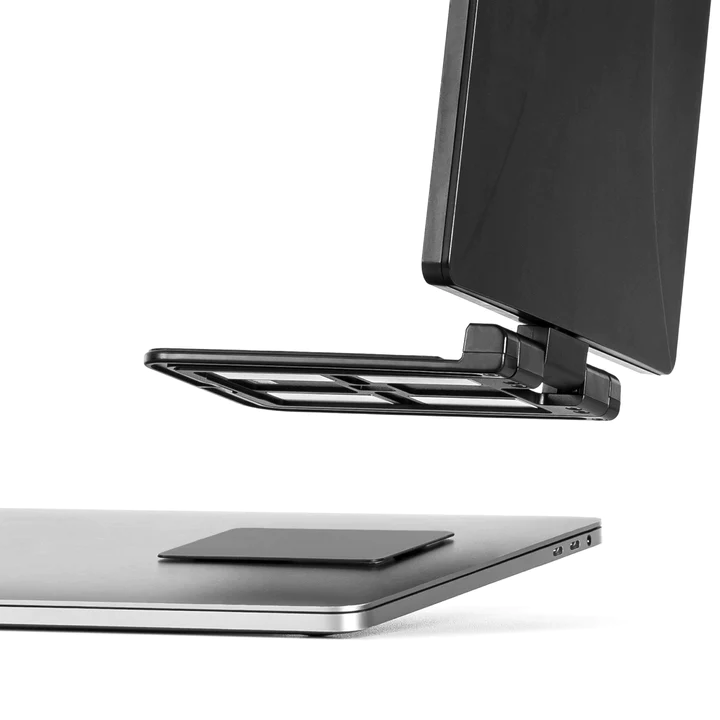 If you like staying organized on the go and find yourself in need of a lightweight (1.3 lbs), portable extension monitor that comes equipped with 360-degree swivel capabilities for things like document signing or sharing information with co-workers and clients, then the Side Trak Swivel Portable Monitor is for you!
Peace_SGB