The 12.6″ Swiss-made Black Star Frying pan has been an "everyday use" item since its arrival. It comes unseasoned so you can apply your favorite technique to season the pan. I used red-skin potatoes unpeeled and halved with grape seed oil.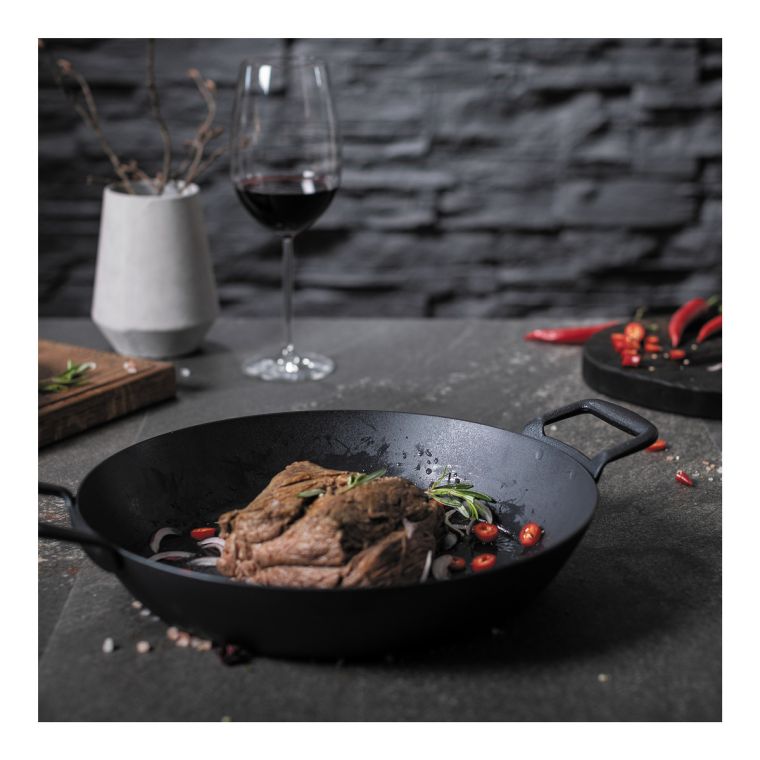 Price: $225
Let us talk about structure for a second: The pan unlike American cast iron pans is light! It coats out well in about 30 minutes of 2/3's heat on the stove. The handles are great for a "stove to table" so that the pan's rustic beauty can be appreciated throughout dinners. It's a great breakfast pan to boot! I honestly haven't used any pans other than the Black Star and the Kuhn Rikon Smart & Compacts (see below) for sauces and noodles of late.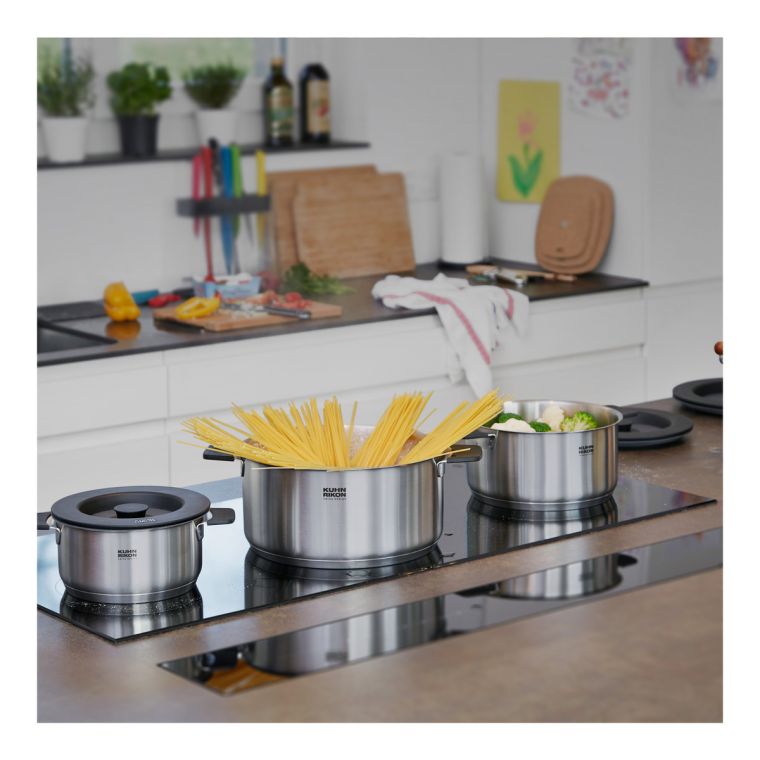 Look, The Black Star Frying pan is a workhorse in the kitchen, on the grill, or over an open fire. Take care of it and it'll more than handle its end of the bargain. I've been loving mine since day one!
Peace_SGB