Monish and Evan have brought a touch of "class and elegance" into the fold of charging stations.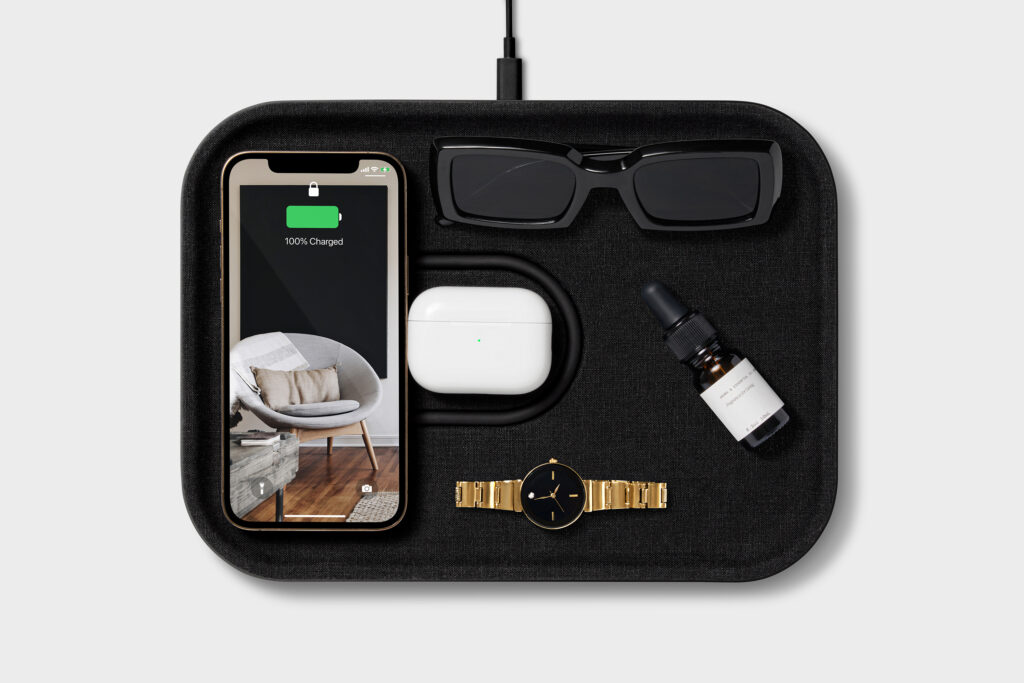 The MAG:3 Essentials come in 3 Belgian Linen finishes (pictured above). The MAG:3 Classics come in 2 Italian leather finishes (pictured below).
The MAG:3 charging tray can charge your phone and air pods on the tray. It also comes with a 10-watt USB port for charging a third item.
Price: $150
It's a sleek "eyecatcher" that will easily complement any style of furnishings and decoration. The ability to charge a 3rd item is a great touch! Many of us use smartwatches and just about everything under the sun is now capable of being charged through USB.
Peace _SGB