Gear Brigade was founded with one simple mission in mind: to bring you the best in new gadgets, tech, and gear. We scour the web for the coolest, most cutting edge, practical, and exciting inventions the internet has to offer, and bring them to you in practical, digestible mini reviews with all the info you need and none of the fat. Launched in early 2019, things are off to a great start:
GearBrigade Stats from Feb. 2023 – July 2023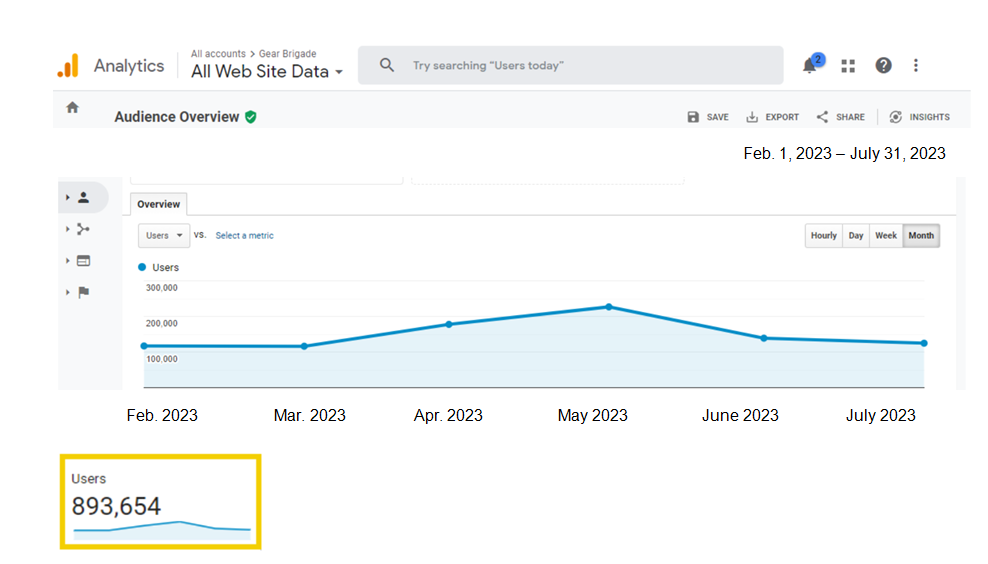 We're independently run, comprised of gear fanatics and gadget enthusiasts from all walks of life, and are committed to bringing you only the best. While the majority of our content is focused on easily digestible info on the products you love, from time to time we'll also do in-depth reviews and buyers' guides to make sure you have all the facts before a big purchase. We're 100% autonomous – there's no pay to play here. We may occasionally receive product to assess for free, but that doesn't affect our reviews – we're still ardently independent and our priority is giving you the best information available.
We look forward to sharing our insights with you and growing the Gear Brigade community into the web's best resource for all your gadget and gear-buying needs. See you on the site.
Gear Brigade Staff
Editor – Curt Blakeney
Senior Editor – Luke Harris
Managing Editor – Scott Boyer
P.S. For product inquiries, review requests, or general feedback, please contact [email protected]