"Nominated for Editor's Choice "Most useful Product of 2023"
Due to recent events in my life I now live with three women(and I thought monogamy was bad?! :0\) in my home who are relentless when it comes to anyone smoking in the house. Me being a mischievous type, cast from the lot of Lokey no doubt, decided to put this AirHood contraption to the ultimate test! If it works I'm a flipping genius, and if not? Let's not go there! I'm not down with the bodily pain and near death experience that two of these women would willingly and with a smile inflict upon me. Both are "broom riders" if you catch my drift. I mean it's normal to have roots, stick like wands and a jar of reptilian body parts (pickled gator tail maybe, not sure) on the kitchen counter, right? Please tell me that it is! Anyways, onward!
So the jacuzzi is bubbling steam at 3 in the afternoon and my boss is going to pay me for kicking it with my CRAFTHOUSE Smoking Box (Positioned on the side of the sink that's full of ice), A bottle of Captain Morgan's Private Stock and my newest acquisition, and new bestie, AirHood  (Sorry I had to set you up on the toilet lid my friend but just in case, you know? ;0)). I poured a Glass of rum over ice and put it in the Smoking Box for a few minutes. Then lit up, a cigar? Yeah, that's it! A cigar! ;0) I had old Harry (I crossed Hood with air and got Harr which is short for Harry) on his lowest setting of 1 and he seemed to be keeping up with my puff puff pass technique (From left hand to right hand obviously for who else was I going to pass it to, Maddy?:0) pretty well.
Moments later paranoia set in for some unknown reason ( probably the mind control voodoo the broom riders were casting on me or the cigar maybe, nah couldn't be!) and before you knew it I had Harry maxed out in 3rd gear for it's better to be safe than tortured. I quickly downed the rest of my first drink in anticipation of a conflict ( I love arguing buzzed because I turn into a 3 year old. :0) But why? But why can't I? )
Meanwhile, I think Harry must have been getting a contact high because he was gobbling up the Cigar smoke along with the CRAFTHOUSE Smoking Box smoke (I was infusing my 2nd drink) and half the steam from the Jacuzzi that was patiently waiting on me. After peaking out the bedroom door to make sure there was no Harry Potter stuff going on, I took my 2nd drink, downed it. then put my 3rd drink in the box and slid into the jacuzzi.
Warning!!! DO NOT FORGET YOUR DRINK IN THE SMOKING BOX! I had no idea how long I was out (30-45 minutes maybe) and I thought "What the heck, the more smoke the better". Wrong, wrong, wrong, boy, I was so very wrong! :0) One bitter, lip curling, eye ball popping sip later I poured it down the drain and started another. 2-4 minutes max when Smoking your drinks folks. To get rid of the taste from the over smoked drink I fired back up the cigar and blew the smoke directly in Harry's (AirHood's) face (testing him). Did you guys send me the red or the white version? Well Harry was red as could be at this point! He was probably feeling it like I was! :0I
Listen up on the real here…The AirHood purified every single inch of the bathroom with ease the entire time we were chillin. Its charcoal filters killed even the faintest smell of smoke and I had that room clam baking for close to two hours. I was super impressed with how the vent functioned and found out, after the fact, that the filters are literally made with charcoal. Hence, no smells. Also, you would think that after two hours vibration would have forced me to reset the AirHood on the toilet lid at least once, right? wrong! I never had to move it for it has a detachable base that is weighted and it holds firmly to wherever you place it. Meanwhile, a few days go by and the Ladies are asking me where that cool little fan vent thingy is because they want to cook bacon on the electric griddle (Great idea, right? They're smart broom riders!). They wanted to use him yet they couldn't even remember his name? There was no way I was giving Harry up, no sir. I ended up giving them the classic brush off of "I have work to do" and slid back into my room for another session with Harry before writing this review. This product is a dream for Chefs' and Smokers' alike! If you just happen to be a Chef that smokes, Harry's, err, I mean AirHood's going to take you to your "Happy Place".
P.S. No laws were broken during testing of this product. :0) Peace!
Price 139.99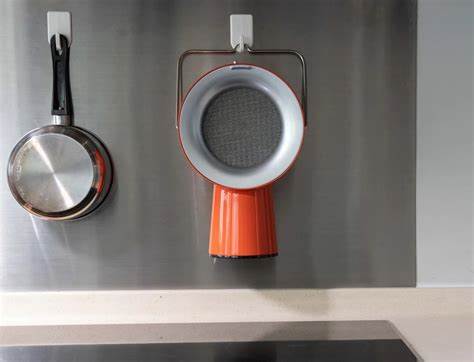 PS: Maddy, they make a cordless model also?!
Shag & Scoob approved…..no doubt!