That might be a slight reach for I'm pretty sure 1 out of 4 Dogs will still be chasing their tail at some point today! :0)
Here is what the Invoxia Smart Dog Collar will do though: The collar lets owners monitor their pet's location and tracks their vitals 24 hours a day. Invoxia is the pioneer in the utilization of a biometric health collar in order to keep your pet healthy and safe throughout the years.
The Invoxia Smart Dog Collar helps track a pet's vitals should it suffer from pre-existing conditions such as, heart disease, and congestive heart failure. A higher-than-normal resting respiratory rate is a sure-fire indicator of a pet's possibility of heart failure.
The Invoxia Smart Dog Collar utilizes LTE-M connectivity which is the most innovative network for connected devices. It demands less power than traditional connections which allows the Invoxia Smart Dog Collar to have a battery life that runs for weeks at a time before needing a recharge. The collar comes with a sim card and rates start at $8.25 weekly for monitoring. Just like us, some of our pets get sick throughout life and it's nice to know we have a company like Invoxia looking out for their wellbeing.
Price: $249.00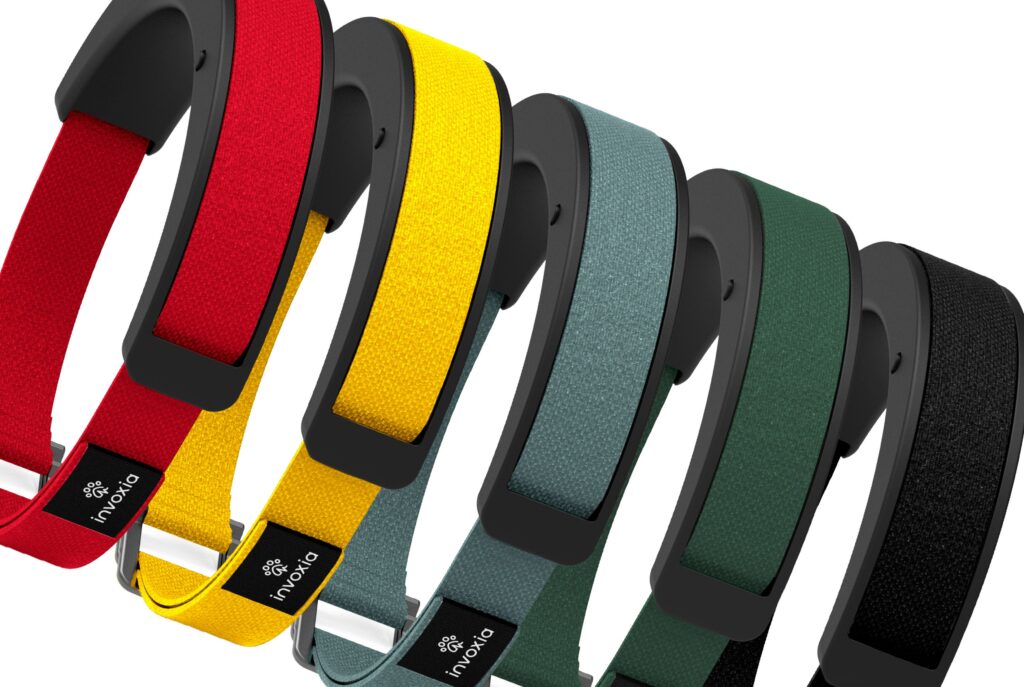 Stay ahead of the game with Invoxia Smart Dog Collars!