A quality portable glue gun that you can use on the spot!
The WORX 20V POWER SHARE FULL-SIZE HOT GLUE GUN is well, hot! The gun comes with a POWER SHARE 20v Battery that retails for $74.99. The gun is $69.99 and comes with a battery and charger. Any questions? :0)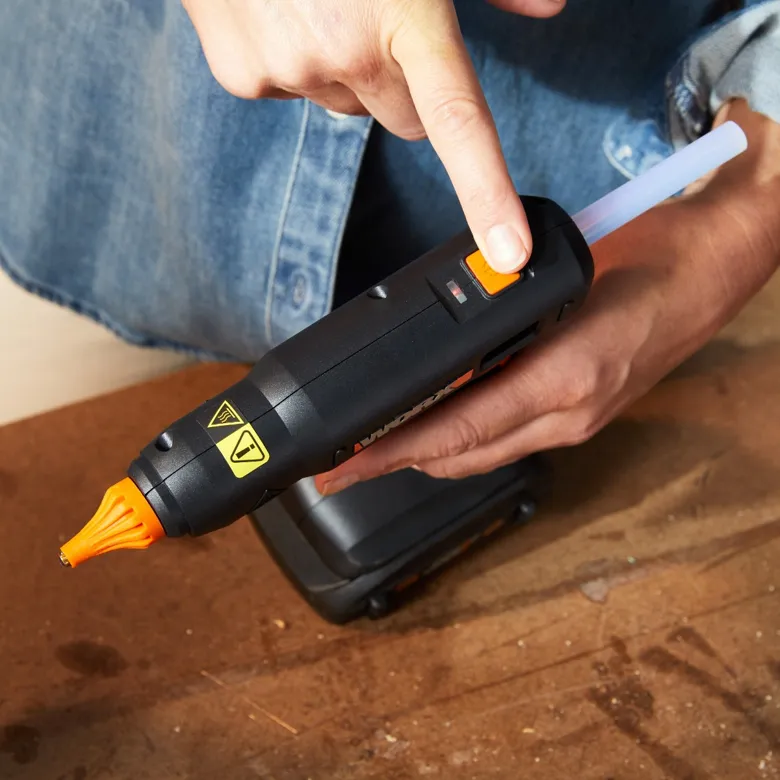 The WORX 20V Hot Glue Gun comes with an elongated trigger that makes it easy to feather the glue stick. It heats up for use in just 3 minutes and comes with a 20-minute built-in kill switch for safety purposes. The battery base makes for a stable stand as you apply the glue to smaller-sized materials.
Price: $69.99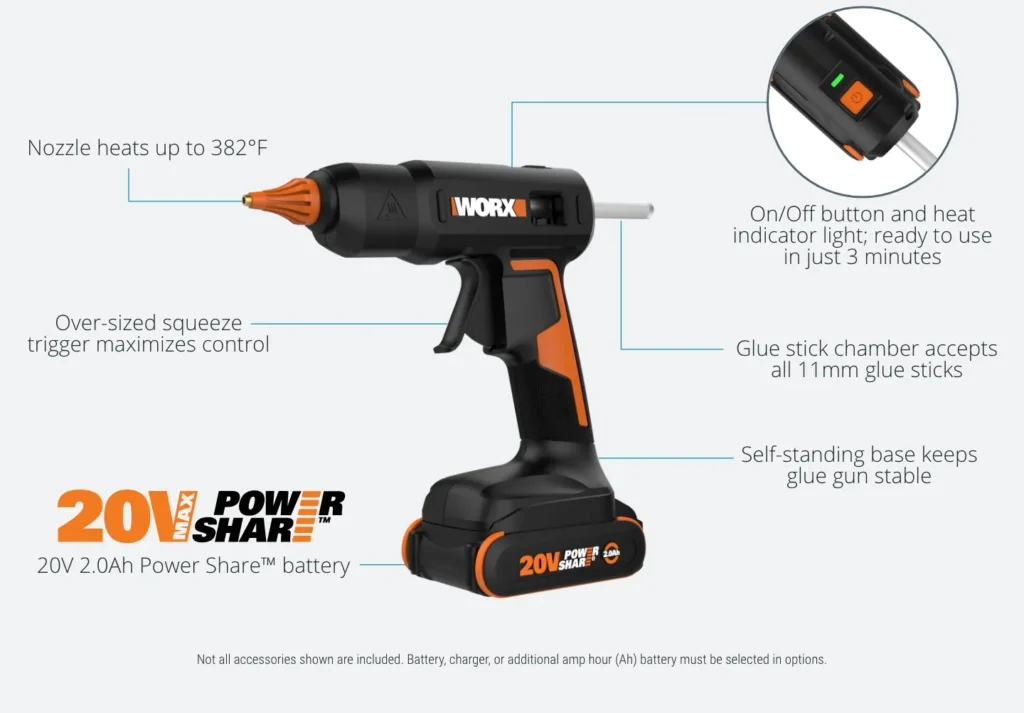 WORX gives us some of the best equipment on the market and they're constantly looking out for those of us who support them. A "basically free" hot glue gun is just one of the ways WORX shows they're going above and beyond. A great product that is a no-brainer to add to your WORX Power Share Collection!
Peace _SGB