Inside and out, this is a handy broom to have around!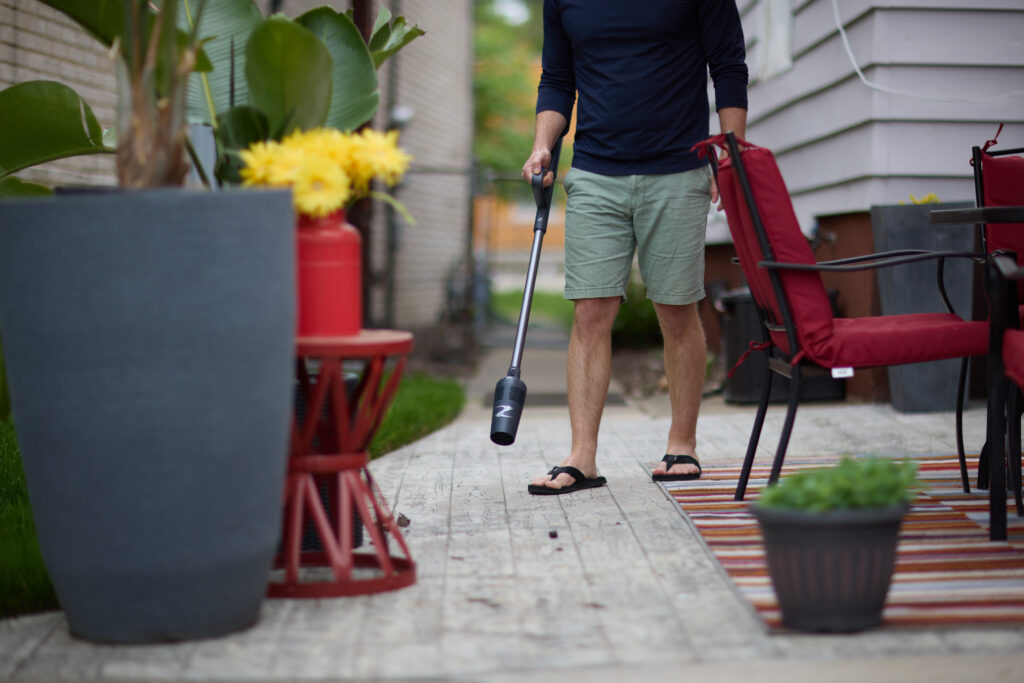 The Zoom Broom is bringing in a new era of House cleaning. At least it is for me. Dust on the blinds? No problem. You have to change your air filter and don't want to eat dust? No problem. Pet Hair throughout the house? No problem. Dusty Ceiling fans? Forget about it! After a thorough cleaning, taking care of the house and these issues became a daily routine for me.
The ZoomBroom is made for porches, patios, and walks for the most part but it can be a huge benefit inside the home as well. It runs at two speeds. "Get the pet hair from under the furniture speed" and "sweep mode." :0)
There's a trick to inside use that you have to master to be effective with it. While moving debris in front of you if you have to realign then you have to turn the broom "off" which is quite simple or learn the "3 or 9 to the moon" maneuver. Basically, while the Zoom Broom is on, swing the broom away from the debris and then vertically as you move in a new direction. Once you get the proper angle engage again coming down on top of the debris with the broom. Use this move again as you near the door to open the door and blow the debris outside. Then go blow off your walks and patios and recharge for tomorrow.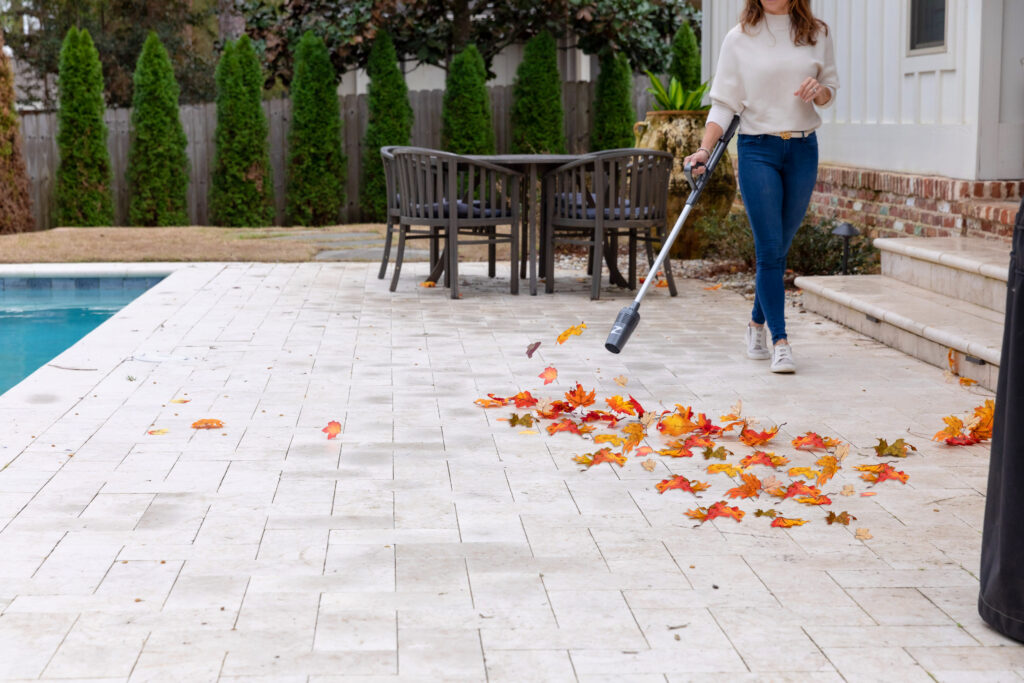 Price: $189
The Zoom Broom is a lightweight (2 lbs), powerful blower of sorts that has a sleek look different from anything you've ever seen. It stores easily to a wall mount which makes it easily accessible for daily use.
It took me a while to actually figure out its uses other than just being a blower and what I found is this: Use it every day for the blinds, seals, fans, under couches, etc. and you'll never have dust build-up. Ever! That's a huge deal as far as I'm concerned. Peace_SGB