You aren't quite sure what to think then it clicks in about day 3. It's the "Lamborghini" of gaming chairs!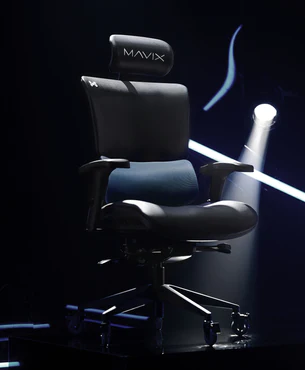 The MAVIX M9 with EL EMAX stands for everything I haven't stood for in years. Comfort, good posture, adjustable positioning, and a built-in masseuse along with heating and cooling elements, catapult this gaming chair into an atmosphere far from any place I've ever been. After the first day of using the chair, I was looking for the dollar slots to restart the massage feature! :0)
Price Starts at: $999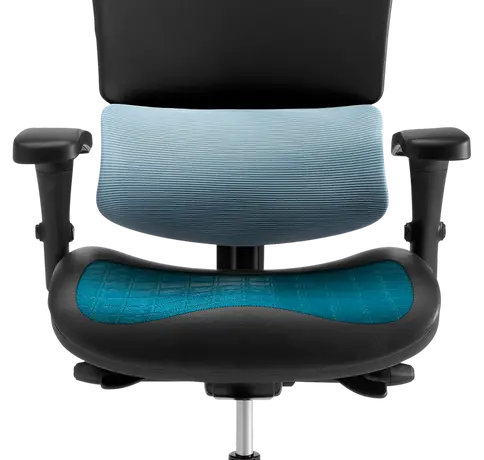 There's not much this chair won't do. It's a bit quirky at first until you start realizing the genius behind the design. For instance, the armrests seem a bit lax in quality at first because they lock into a solid fixed position while allowing a bit of movement. Then as you start using them, you realize they're a lot more rugged than you gave them credit for. You can literally crank the armrest into angles that place your fingertips in the center of your keys then extend them as you kick your feet up to watch a movie with great ease.. They're durable! Twist them in/out and extend them back in forth to your heart's delight. They were truly created for your comfort! Don't baby them.
The back support easily slides up and down for adjustment when using the ELEMAX massage function and the Cooling/ Heat fan actually works! It keeps the sweat off the small of your back and just feels refreshing throughout the day.
If you've never experienced using a chair like this, like me, you just don't know! I write for a profession and should have explored high-quality chairs years ago! I'll never slip back into the "frugal first" mindset again when it comes to comfort.
The Mavix 9 has gotten mixed reviews throughout the web mainly due to the headrest being a pain to adjust. Set it once and forget it! It will adjust as you adjust your back on reclines. An infant could adjust the "back" so people need to quit complaining. It's worth every penny… Peace _SGB